Accountability Is Not Justice
Wednesday, April 21, 2021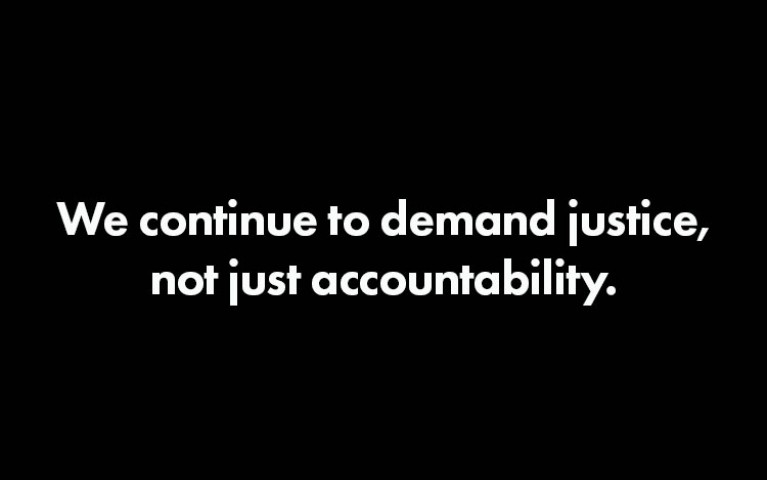 We join with people all around our city, nation, and world in acknowledging the small step toward police accountability with the guilty verdict in the Derek Chauvin trial yesterday. Even so, accountability is only a step towards justice.
We especially remember George Floyd's family in this time of profound grief who, regardless of the verdict, continue to live life without George in it. We hope they feel some sense of relief with this verdict and we continue to send them peace and comfort.
Near the time the verdict was read, a 16-year old girl, Ma'Khia Bryant, was killed by police during an altercation outside her home in Columbus, Ohio after she called the police for help. We grieve for her family.
We continue to demand justice, not just accountability.