What Next for Diversity, Equity, and Inclusion at Project HOME?
Friday, November 13, 2020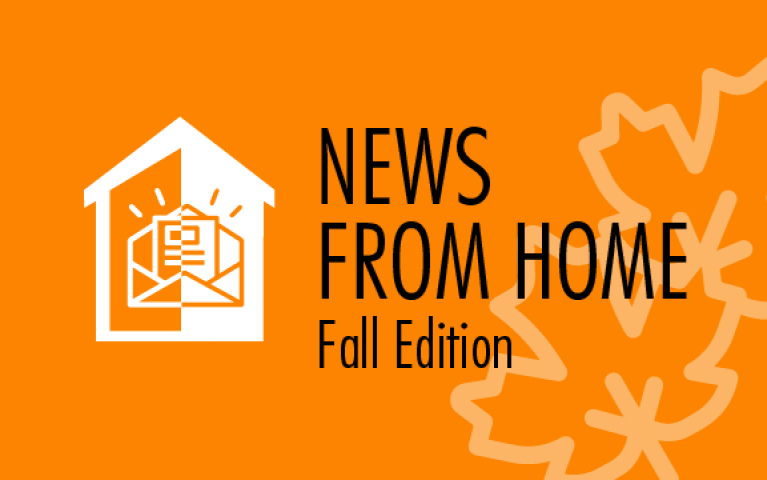 Project HOME's leadership team recently sent a letter of commitment to our staff about our Diversity, Equity, and Inclusion (DEI) work. What follows is that letter:
"One either allows racial inequities to persevere, as a racist, or confronts racial inequities, as an antiracist. There is no in-between safe space of "not racist." The claim of "not racist" neutrality is a mask for racism."
― Ibram X. Kendi, How to Be an Antiracist
Dear Project HOME community –
We are so grateful to our community, especially the DEI Steering Committee and the teams who designed our DEI Action Plan, for their commitment and courage to lead this mission critical work forward.
We are committed to implementing concrete recommendations in agreement with our Diversity, Equity, and Inclusion Steering Committee, the report from our DEI consultants, Frontline Solutions, and our staff affinity groups. We are also committed to working to deepen Project HOME's mission, which was founded on a strong spiritual conviction of the dignity of every person. Grounded by the commitments of the leadership team, and a deep belief in the mission and values of Project HOME, in year one we will:
Host Community Conversations
Open to all staff, these conversations will outline the Diversity, Equity, and Inclusion Action Plan (see box). They are also an opportunity to share experiences and visions for the future. The hope is these conversations will be brave spaces designed to identify practices needed to help move us forward.
Support Project HOME's Beloved Community
This summer, we piloted staff-led racial identity affinity groups, these will continue and expand this fall and winter.
Create Structure and Budget
The Diversity, Equity, and Inclusion (DEI) Steering Committee and Leadership Team are working together to add dedicated DEI staffing capacity to evaluate progress, manage a three-year budget and hold themselves accountable for concrete results. Starting with the Action Plan in October, they will provide quarterly reports on progress.
Commit to Accountability, Transparency, and Personal and Interpersonal Growth
The work goes beyond the operational, leadership, and culture change outlined in the Action Plan and extends to each and every department. DEI is prominently featured in Project HOME's new Strategic Plan: projecthome.org/2020-strategic-plan. The leadership teams will have specific DEI training requirements.
DEI Action Plan – Year One
Require new hire and annual all-staff DEI trainings
Ensure consistency and accessibility in policies and procedures
Consider the DEI implications of all decisions in meetings
Gather staff demographics to establish a baseline understanding of diversity and inclusion
Encourage honesty and transparency between staff, supervisors, and leadership
Develop a robust internal communications team
Continue to perform salary analyses for equity
Even amid great upheaval and uncertainty, there has been incredible resilience from the Project HOME community. The commitment and the kind, brave, and generous ways this community nurtures our mission and values inspires us daily. It is the unique strength, resilience, passion, and character of this Beloved Community that will make this work possible. We are so grateful for our staff's persistence, insight, bravery, vulnerability, and willingness to move Project HOME toward its dreams of being anti-racist, inclusive, diverse, and equitable to all members. We know that it is only with this work that we will be able to live into our vision that none of us are home until all of us are home.
Sincerely,
Leadership Team
Annette Jeffrey, Barb Hadley, Candice Player, Cheryl Hill, Janet Stearns, Joan McConnon, Laura Weinbaum, Marianne Schuster , Mary Graham-Zak, S. Mary Scullion, and Monica Medina-McCurdy