The Race HOME: A Virtual Wellness Activity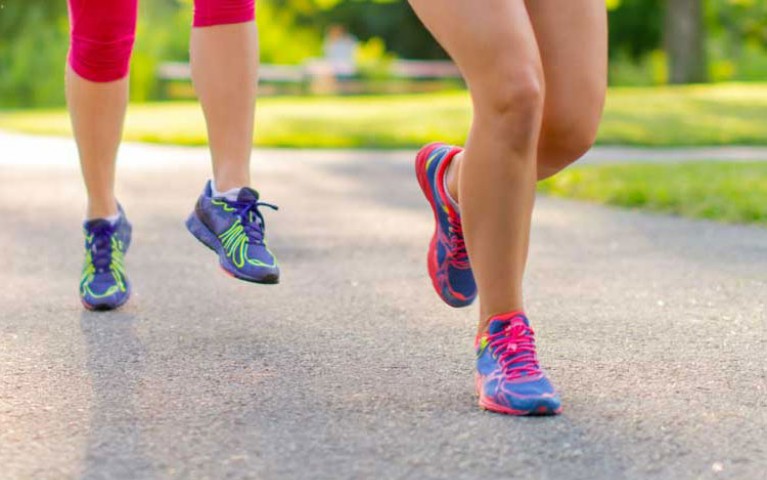 The Race HOME is a self-timed, self-paced wellness activity— run a 5k, walk a mile, or take a lap around the block; any distance helps raise awareness of Project HOME's mission to end and prevent chronic street homelessness. This event will focus on the important role physical and mental wellness has in an individual's journey towards permanent and supportive housing. Race participation will help a Project HOME community member on their journey home.
Street homelessness greatly impacts a person's physical and mental health. Project HOME's Hub of Hope offers a safe place where people can enjoy a warm cup of coffee, shower, wash laundry, see a doctor, meet with a case manager, and begin the process of finding permanent housing.
The Race HOME is part of this year's Bring Philly HOME, our annual fundraiser, running from September 23 to 29, 2021.
Can't participate in The Race HOME but still want to support Philadelphians experiencing homelessness? Consider making a hygiene kit. We will be collecting hygiene kits throughout the Bring Philly HOME week at three locations:
1515 Fairmount Avenue. Thursday, September 23 from 10:30 a.m. to Noon and Tuesday, September 28 from 10:30 a.m. to Noon.
Gloria Casarez Residence. Saturday, September 25 from 10:30 a.m. to Noon.
Cherry Street Pier. Wednesday, September 29 from 4:30 p.m. to 6 p.m.
Event Details
Location
Anywhere. It's a virtual event that can take place anywhere–you choose your favorite location.
Awards
Everyone is a winner. No medals, but participants are encouraged to take photos/selfies tracking their activity and to help raise funds. Selfies could be included at the closing reception program on Wednesday, September 29.
Entry
Register now through Thursday, September 23 and pay $35 or $40 on the day of the race.
Amenities
T-shirts. Participants receive a t-shirt to be picked up before the race at a specified location.
Race Results
This event is a virtual event. You will have the option of using the Racejoy App or self timing and submitting your results. We will email or text you directions.
Contact Samantha Blatt, special events coordinator, at samanthablatt@projecthome.org with any questions.
...
Sponsorship opportunities are available! Your Bring Philly HOME sponsorship will create a pathway of opportunities for those struggling to find a way HOME. We hope you will find a meaningful way to participate this year. For more information, contact Matt Beierschmitt at mattbeierschmitt@projecthome.org.
...
About Bring Philly HOME
Bring Philly HOME is the premier networking and fundraising event hosted by Project HOME's Rising Leaders Committee. Each year, hundreds of enthusiastic professionals and committed advocates join the Rising Leaders for an evening filled with big ideas, inspiring stories and motivating presentations from regional leaders committed to ending and preventing chronic street homelessness in Philadelphia. The event raises funds and awareness for Project HOME's mission and key initiatives including street outreach, supportive housing, comprehensive healthcare and education and employment opportunities. It's a one-of-a-kind opportunity for a new generation of leaders and advocates to join in Project HOME's commitment that none of us are home until all of us are home.
About the Rising Leaders Committee
The Rising Leaders Committee is a unique group of enthusiastic professionals from the Greater Philadelphia region dedicated to supporting the vision and mission of Project HOME. Since 2005, the Committee has offered individuals the opportunity to build relationships with other like-minded people, while helping to support individuals in our community who either experience or are at-risk of experiencing homelessness. There are several ways to get involved, ranging from volunteer days, participation in the annual Rising Leaders Event and other projects centered on the work of Project HOME. Contact us for more information.