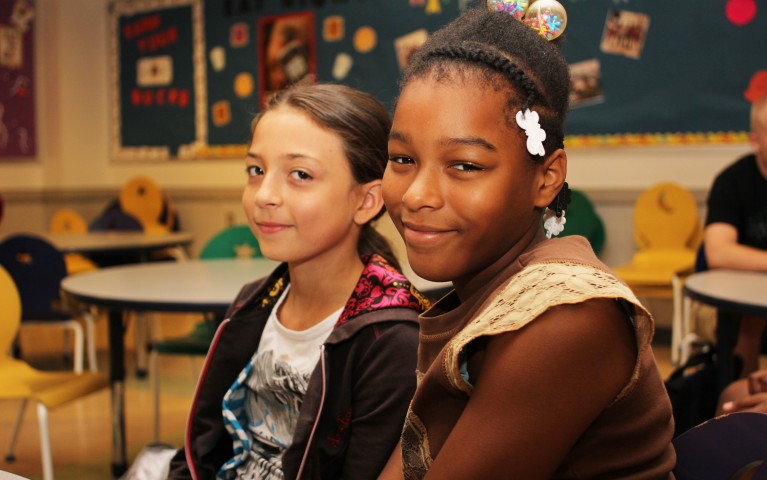 Project HOME is an approved Education Improvement Organization under Pennsylvania's Educational Improvement Tax Credit program (EITC). This program recognizes our K-12 After School Programs as an enhancement of the curriculum of public schools while providing corporate supporters with a generous tax credit.
Pennsylvania businesses and business owners can donate to support Project HOME's K-12 After School Programs at the Honickman Learning Center Comcast Technology Labs and receive state tax credits ranging from 75 to 90 percent of their charitable contribution.
EITC provides companies with a 75 percent tax credit for one-time donations; the tax credit increases to 90 percent if the company commits to making the same donations for two consecutive years. A business paying taxes in Pennsylvania can receive up to $750,000 in tax credits annually.
What Your Contribution Supports
Academics and Technology
Classes focusing on literacy, math, robotics, dance, digital music, photography, and culinary arts encourage creativity and strengthen academics through the integration of core standards to help students become "college ready."
Employment and Entrepreneurship
The Harold Honickman Young Entrepreneur Program partners teens with a business mentor and offers matching funds for students to create their own startup business. The Summer Internship Program provides students with internships after they successfully complete a preparatory workshop series. Advanced College Placement program participants attend college level classes, receive tutoring after school, and access employment opportunities to ensure that they are not forced to choose between their studies and work. Last year, 100 percent of our high school seniors graduated high school.
College Access Program
High School students attend SAT preparation classes and college counseling workshops, visit universities, and receive intensive assistance to help them pursue post-secondary education.
In appreciation of your business' investment in our educational programs, EITC donations will be recognized in Project HOME's annual report.
How To Apply
Businesses can access the application and step-by-step instructions on the EITC Program's website.
Important Reminders:
Applications open on July 1 and tax credits are awarded on a first-come, first-served basis, so organizations should file their application as close to July 1 as possible
Those who are in the middle of a two-year commitment or have just finished a two-year commitment have access to early application beginning May 15, and should apply before the July 1 application opens