TELL CONGRESS: Investing in Affordable Housing Is Investing in Our Future
Wednesday, August 4, 2021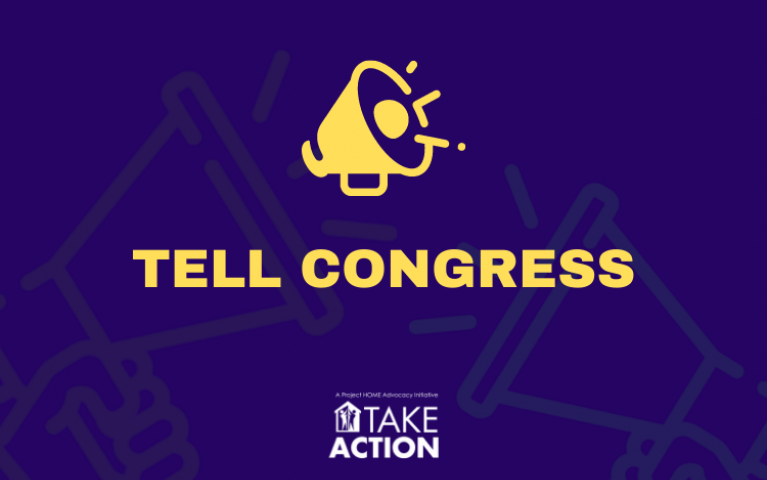 We know that America has the resources to end homelessness, and we have historic opportunity to invest in affordable housing and use our tax dollars for the common good. Congress is moving forward quickly on a $1.2 billion investment in American infrastructure, setting the stage for a broader $3.5 trillion budget package including many resources to combat poverty and increase access to affordable housing and health care. Please join us in asking our US Representatives and Senators to invest at least $318 billion in affordable housing as part of the budget reconciliation bill that is being negotiated in Congress.
Specifically, Congress should support expanding housing vouchers to be made available to everyone who qualifies, or at least make a dramatic step forward to pave the way for universal rental assistance. The spending package must also include at least $40 billion for the National Housing Trust Fund, with $26 billion for permanent supportive housing to assist people experiencing homelessness.
Housing is arguably the most critical infrastructure of all. When individuals and families no longer have to worry about housing security, they can focus their energy on education, employment and other contributions to their wider community. An investment in affordable housing is an investment in the well-being of our communities and our nation as a whole.
Our communities need support. Send a message to your Representatives and Senators to vote for the allocation of $318 billion in affordable housing investments as part of the budget reconciliation bill.