Grocery LifeLine: Frequently Asked Questions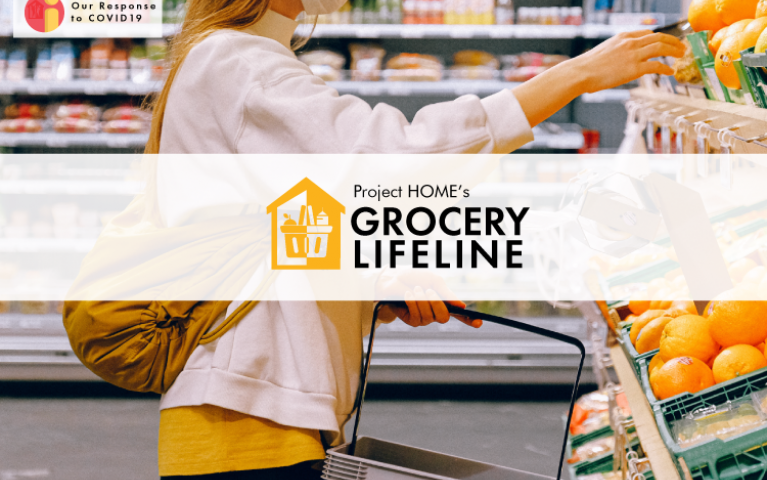 Q: How do I sign up to be a LifeLine?
Thank you so much! Please visit www.roonga.com/projecthomegrocerylifeline to sponsor one of our residents.
Q: Is this a recurring sponsorship or one-time only?
Sponsorships fulfill a one-time ask, but residents will be added on a rolling basis to accommodate needs.
Q: Ok, I sponsored a resident. What do I do now?
Wonderful! You will have received an automated email from Roonga including the resident's name, residence, and grocery list; also included are any details as it relates to delivery guidelines (contact information for Project HOME staff, delivery windows, etc.). You can either purchase groceries & deliver in-person or arrange for online delivery. If you are dropping groceries off in-person, please call the front desk staff to let them know you are on your way.
Q: Where can I purchase online deliveries?
You can use any online platform or service you'd like. Some local options that we've found to be most successful in fulfilling orders are:
Fresh Direct
Sprouts Market Philadelphia (for pick-ups or delivery through InstaCart)
Whole Foods
Q: What do I need to include to make sure the delivery makes it to the right person?
Please include the resident's first name first initial, last name, and unit number on either the grocery bags or delivery instructions (I.e., S. Blatt 812).
Q: What if I can't deliver groceries in-person?
No problem! We understand this isn't an option for everyone. When setting up a delivery, please include the resident's first name first initial, last name, and address of residence, as well as the unit number in delivery instructions (I.e., S. Blatt 812). You should receive a notification once the order is ready for delivery. If possible, please call the front desk at the residence to confirm.
Q: What if delivery options are only available "after-hours" or on weekends?
Please contact Samantha Blatt to help make special arrangements.
Q: This program sounds great, but I don't think it's the right way for me to help. Can I donate towards this program?
Absolutely! You can support the program and our residents by donating Target gift cards. We regularly distribute $30 gift cards that enable our residents to shop for themselves. Gift cards can be mailed to:
Project HOME
Attn: Development
1515 Fairmount Ave
Philadelphia, Pa 19130
Q: Who should I contact if I have any questions?
Please contact Samantha Blatt at samanthablatt@projecthome.org or 267-798-9118 for any questions or assistance as it relates to the Grocery LifeLine program.