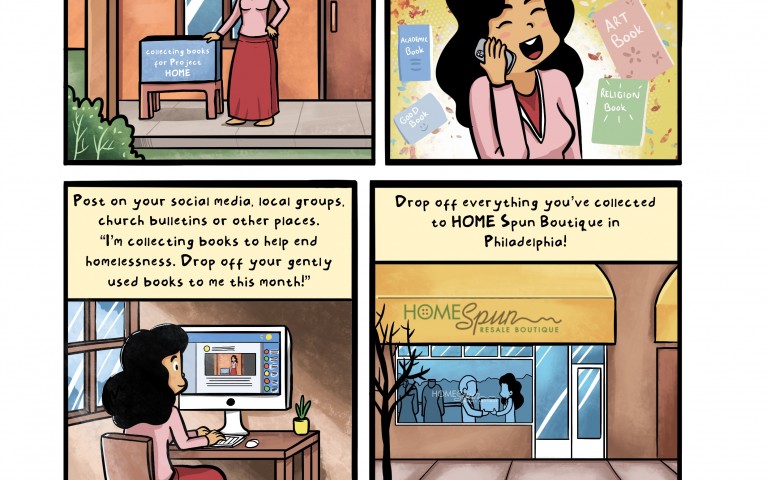 Running a book drive for Project HOME is fun and helpful!
Project HOME is starting a new initiative—an online book store.
While we aren't opening a creaking old bookstore, what we are doing is creating good paying jobs for Project HOME's residents.
We will take your gently used books in good condition and we'll sort them and sell them online through Amazon and other sites. Please bring your gently used books (we cannot accept encyclopedias, very old text books, or periodicals) to Project HOME Thrift at 1523 Fairmount Avenue.
You can hold a book drive at your company, your school, or in your neighborhood.
Contact Nic Watson at nicwatson@projecthome.org with any questions